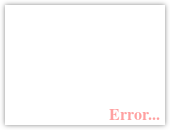 Status:
NOT PAYING
Our Investment:
Payout Ratio:
0%
Last Paid:Jan 23, 2022










All hyip monitors
Investment Plans : 18% - 24% daily for 6 days
Accept Payment: LibertyReserve , PerfectMoney ,
forex investment capital
Description: AOur mission is to provide our investors with a great opportunity for their funds by investing as prudently as possible in various arenas to gain a high rates in return. Honestly, please do not compare us to something like "HYIP" programs or "games" that are always coming and going. Besides, we do have a reliable and profitable source of real net income, based on the real investment from the real market.
Click here to see the detail


HYIP forums:


Very Good
0 votes

Good
0 votes

Bad
0 votes

Very Bad
0 votes